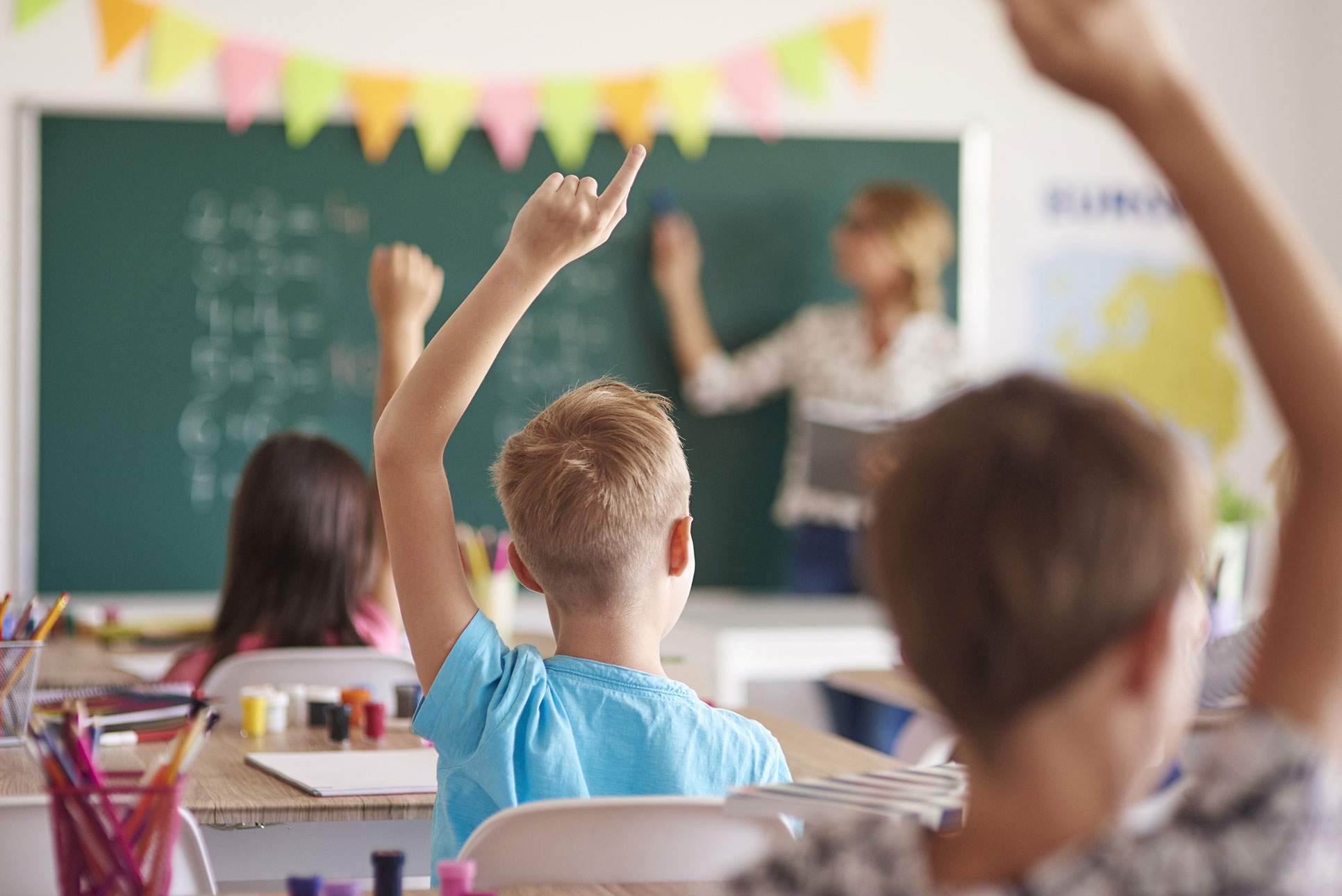 Train to Become a Teacher
School Direct Initial Teacher Training (Primary)
SAND Training & Outreach is delighted to offer two different routes to achieving Post Graduate Certificate of Education (PGCE) with Qualified Teacher Status (QTS) within our School Direct Initial Teacher Training Programme:
PGCE with QTS (unsalaried) 5-11 age range
PGCE with QTS (unsalaried) 3-7 age range
We will commence recruitment for both routes on Monday 18th October 2021.
Programme Overview
Trainees on both routes will participate in a 10 month programme commencing the beginning of September 2022 and ending the end of June 2023. In Autumn Term trainees will have a placement in one of our mainstream partner schools within the age range they have selected and benefit from a contrasting experience, still within their selected age range, at a second Gloucestershire school in Spring Term. In Summer Term they will have opportunity to enhance their skills further in one of the schools they have already had a placement in, or a further contrast such as an SEND placement.
In addition to classroom practice, Trainees will attend a series of tailored training sessions, in order to develop teaching skills, subject knowledge and good practice. These sessions are facilitated by our expert practitioners, who will support trainees in achieving high quality professional practice. Our training programme is reviewed annually and developed to ensure that Trainees are fully equipped to embark on their future career. Our 2021-22 programme includes the following modules:
Introduction to Supporting Positive Behaviour
Foundations of Maths
Maths
Speech, Language and Communication Development
Early Reading and Phonics
Reading, Writing and Children's Literature
Attachment Disorder
Foetal Alcohol Syndrome
PSHE/ RSE
ACES
Restorative Practice
Introduction to Autism
Pathological Demand Syndrome
Schemas
EHCPs, MyPlan, MyPlan+
English as an Additional Language
Science
Computing
RE
Geography
History
Art & Design
Design & Technology
Music
PE
In addition to visiting partner schools and attending programme modules, Trainees will attend sessions run by The University of Gloucestershire covering English/ Maths Core Strengths and Professional Studies.
Trainees are assigned a mentor at their placement school and are also supported by our Training and Placement Manager throughout the programme.
Assessment is achieved through production of a professional portfolio, which will be used to build evidence of how the standards for the award of qualified teacher status (QTS) are being met. Evidence will include observations of Trainee teaching and written assignments, which should demonstrate a clear understanding of professional practice, phase and subject area. The expectation of time spent leading a class will increase in each successive term of the programme as Trainees develop in their skills and confidence, leading up to 80%.
Placements
Trainees will be offered placements in one of our placement schools as part of their training programme. Recent placement schools are:
The Milestone School
Bettridge School
Coney Hill Community Primary School
Abbeymead Primary School
Innsworth Junior School
Innsworth Infant School
Finlay Community School
Battledown Centre for Children and Families
Parton Manor Junior School
Parton Manor Infant School
Glebe Infants' School
Picklenash Junior School
St Paul's Church of England Primary School
Elmbridge Primary School
Cooper's Edge Primary School
Kingsholm Church of England Primary School
Harewood Junior School
Placement schools are reviewed annually, and where possible selected in conjunction with the Trainee. Trainees are expected to spend most of their time in their placement school, with the exception of attending their SAND Training & Outreach and University of Gloucestershire Training Programme days, and visits to other schools.
Requirements
For 2022/23 all offers made will be conditional subject to the following:
verification of Degree qualifications – usually a 2:2 or above, however 3rd class degrees will be considered on an individual basis
verification of GCSE English/Maths/Science (min grade 4/C)
Satisfactory completion of Declaration of Health Questionnaire
Satisfactory completion of suitability form
Satisfactory enhanced DBS clearance
Please note: If you don't have GCSE English Language, Mathematics or Science, you must obtain GCSEs (or nationally recognised equivalent qualification) in these subjects and need to show on your application that you will obtain these qualifications before the course begins in September.
You should also:
have a positive, solutions-based approach
demonstrate commitment to your own professional development and to achieving high standards in teaching and learning
be committed to ensuring the best possible outcomes for all pupils
Your application should include examples of experience you have of working with young people – for example as a classroom assistant, youth worker, or as a volunteer in a school. If you have not had previous experience of working with young people, you should be able to demonstrate how skills you have developed in other contexts would transfer to teaching and have a positive impact on pupil outcomes.
Fees
Please refer to The University of Gloucestershire for fees.
Financial support
Student finance if you're eligible.
Click here for financial support while you study, including bursaries, scholarships and loans.
Click here for Financial support if you're from outside of the UK.
Apply
Apply on the DfE website.
When you apply you'll need these codes for the Choices section of your application form:
Training provider code: 2CP
Training programme code for Primary (5-11): 2Y22
Training programme for Primary (3-7): T847
About the training provider
Formally partner of a Teaching School Alliance with 6 years of leading delivery of School Direct ITT Programmes, SAND Training & Outreach is uniquely placed to offer a wide range of specialist support, advice and courses, with a strong emphasis on all aspects of Primary and Special Educational Needs expertise.
We are committed to developing child-centred teachers who create the best possible outcomes for all pupils regardless of ability, need or circumstance.
About the accredited provider
Our teacher training programme is carried out in partnership with The University of Gloucestershire. Find out more at http://www.glos.ac.uk
Training with disabilities and other needs
We consider applications from all candidates who meet the entry criteria, regardless of any disability. Potential candidates are welcome to request our Equal Opportunities Policy.
Contact details
Email: contactus@trainingoutreach.sandmat.uk
Telephone: 01452 923760
Advice about teaching
For advice about teaching or teacher training you can call Get into Teaching on Freephone 0800 389 2500 or chat to an adviser using their online chat service between 8am and 8pm, Monday to Friday.